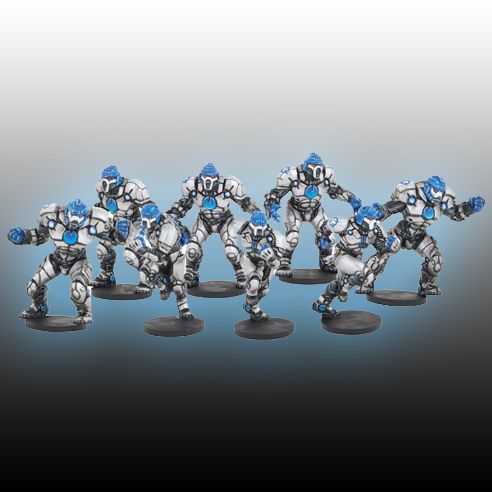 Overview
The Corp are often described as the most basic of the teams, on paper they're Joe Average with no obvious strengths or weaknesses. In reality their greatest strength is their ability to adjust their play style to suit any situation, whilst their greatest weakness is that they will never excel in an area. They can do anything, but they'll never be able to out-strike a Judwan, out-slam the Marauders, or out-pass the Nameless.
Tactics
Coaches shouldn't really have much difficulty with Corporation teams - play aggressively, try to score high each turn and use spare actions to slam easy, or threatening targets with support from your jacks.
Defensively, you'll have to rely on your decent speed to make successful dodges, no special abilities I'm afraid so expect a striker casualty or two, especially against strength 3 teams like Marauders and Forge Fathers. On the plus side, Corp strikers are nice and cheap to replace!
Management Difficulty Rating
Given the lack of complicated tactics required and the ability to try their hand at anything, the Corp make for a very forgiving team.
Tell us what you think in the comments below.